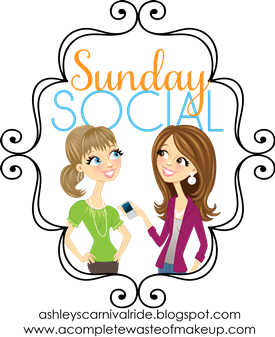 Love Sunday's, but having a hard time getting ready for tomorrow's school day. Anyway, here goes all my 4's.
1. Name 4 jobs you've had in your life:
Nanny, waitress, retail and my favorite job yet, TEACHING!
2. Name 4 movies you would watch over and over: The Holiday, The Goonies, Double Jeopardy and Grease. (I know they are all over the place and random, but I'm a random person- lol)
3. Name 4 places you have lived: Suburbs of Chicago (21+ years), the city of Chicago (Lincoln Park) during college, Macomb, IL (while I was at WIU) and now a northern city in Tennessee.
4. Name 4 of your favorite foods: mac & cheese, pizza, portillo's chopped salad, and then banana with peanut butter
5. Name 4 things you always carry with you: iPhone, chapstick, wallet, gum
6. Name 4 places you have been on vacation: Hawaii, Cancun, Ocean Isle Beach, NC and Naples/Ft. Myers, FL.
That was fun! Now onto seeing how well I did with my goals for this past week-I'm scared. Stay turned tomorrow for the weekly 5 for Five post with Jessica and Jen. Also, don't forget to stop on by for my Favorite Things Giveaway! It's my first ever giveaway, so I'm super excited about it!!
Well, I should get to looking at my lesson plans for this week. Hope everyone has a great week!